The machine uses advanced artificial intelligence to automatically recognize and track your face or body. With a steady 360° rotation, never worry about being out of sight, whether you're cooking, exercising, or live to stream. It's like like having your very own photographer!
The machine is your #1 follower in content creating, so don't miss out!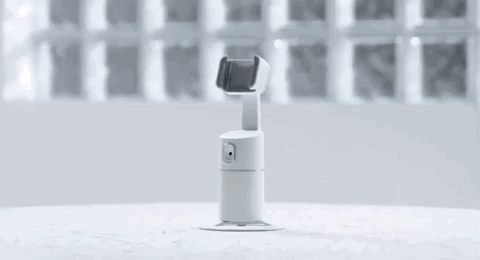 On The Go Filming:
The machine's small and lightweight design is perfect for your on-the-go content creation. Whether you're vlogging at the beach or creating videos with friends, your machine will never keep you out of frame.
Live-streaming and Video Calls:
Change the way you video call and live stream with the machine. Auto face tracking keeps you centered so you can move around freely and not worry about being out of frame. Whether you are live-streaming on TikTok, Twitch, or Instagram always stay connected with the machine.
No App or Bluetooth Required:
With no app, Bluetooth, or wifi required, waste no time setting up your machine and more time filming! With only 1 button, power on your machine and let it follow your every move, hands-free!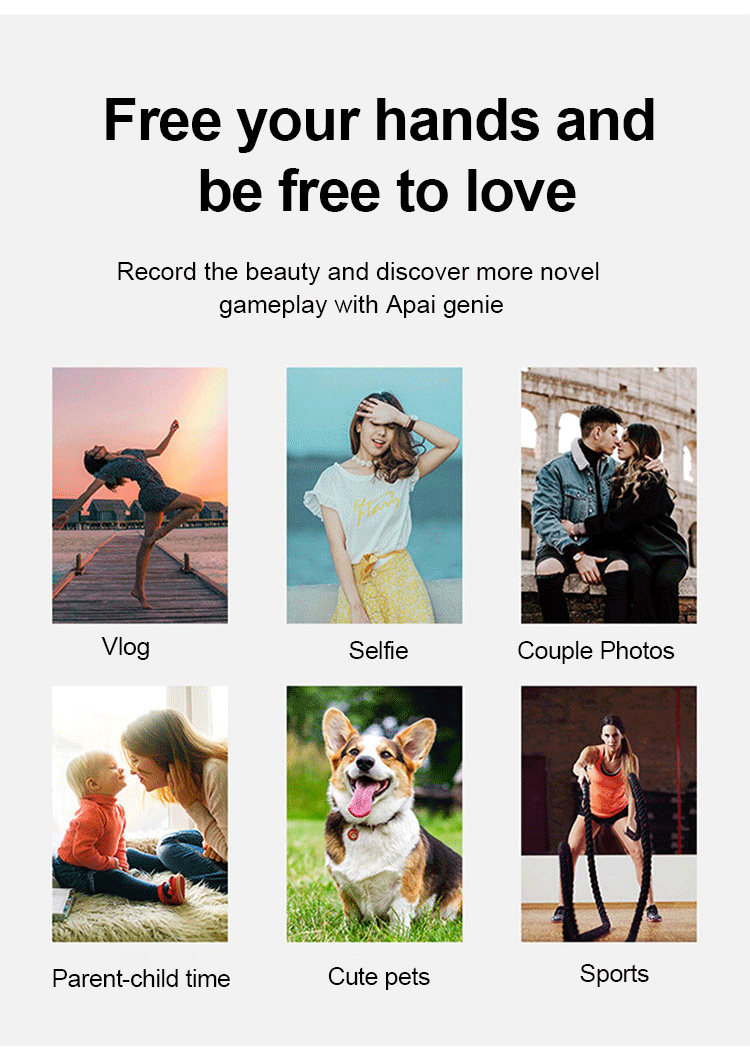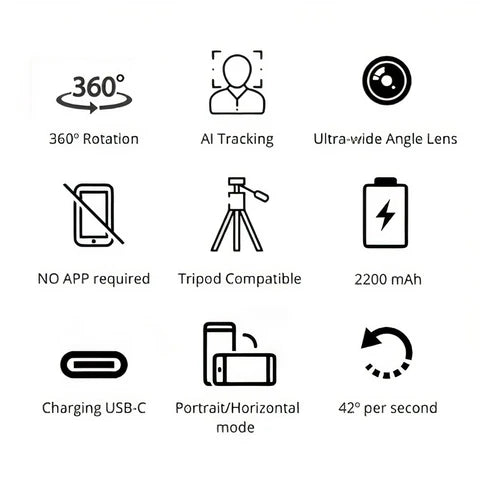 Package Content:
1 x Auto Face Tracking Tripod

1 x Screw in ase

1 x USB charging cable

1 x Use Manual