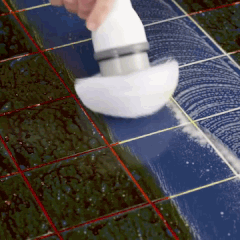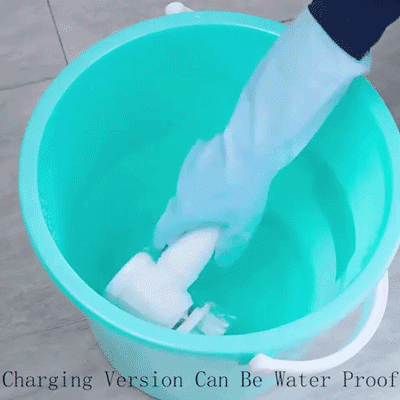 Want to refresh your bathroom and kitchen?
Frustrated with getting dirty but can't get it cleaned up?
Want to save time and energy when cleaning?
We have the solution for you!
Magic Cordless Power Scrubber is the best cordless electric brush to refresh your home! No more tangle of traditional power cords, use as you like. Clean faster with less effort with this tool!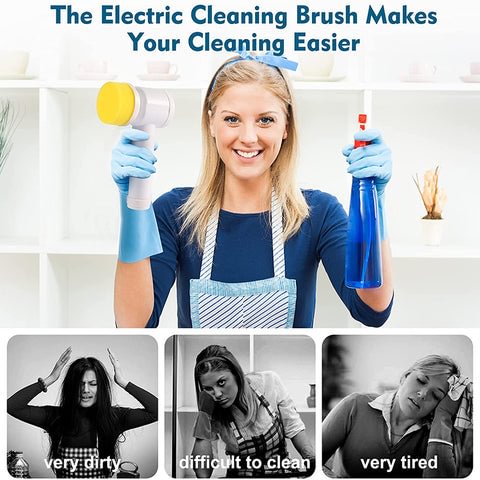 Simple tool for stubborn stains
The device is a cordless electric scrubber that rotates 360° to target the desired cleaning area. When fully charged, the device can be used for up to 60 minutes. Let our new Mini Cordless Power Scrubber do all the work for you! Wipe away dirt, burnt stains, mold, soap scum and hard water with ease!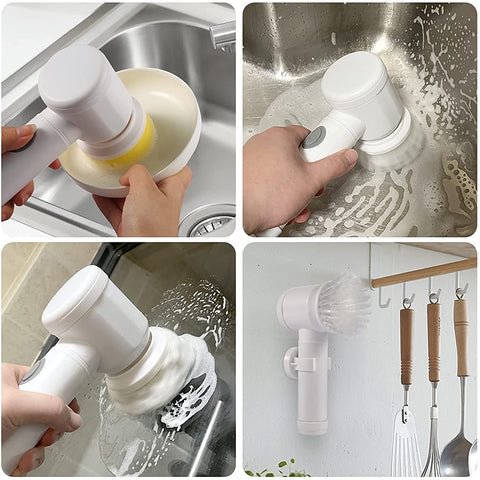 Clean anytime
, anywhere This powerful appliance can be used to clean showers, tubs, tiles, bathrooms, floors, grout, walls, tubs, corners, kitchens, toilets, soap scum, doors, sinks, cement, cars, RVs, baseboards , windows, glass, boats - basically, any area in and outside the house.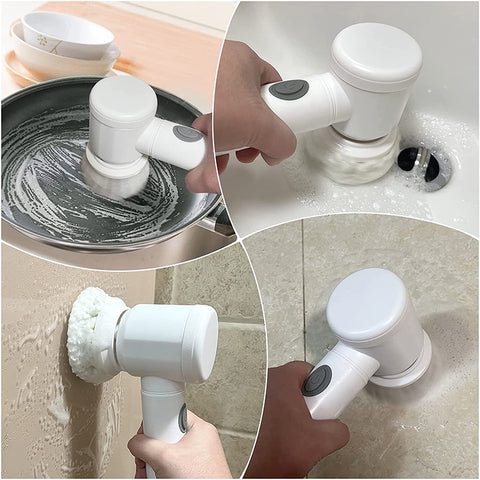 Three Versatile
Brush Heads Our scrubber comes with four brush heads for all your cleaning needs. Choose the right brush head for the desired cleaning area to remove any stubborn stains and dirty surfaces. We recommend keeping an extra set of brush heads for separate kitchen and bathroom cleaning or indoor and outdoor use.
Easier cleaning and time saving
The ergonomically designed handle makes cleaning easy and keeps your knees and back relaxed. The high torque hand-held rotary scrubber powers up to 280 r/min, and the electric scrubber produces a powerful force that helps to clean stains and dirty spots. Save effort and care together.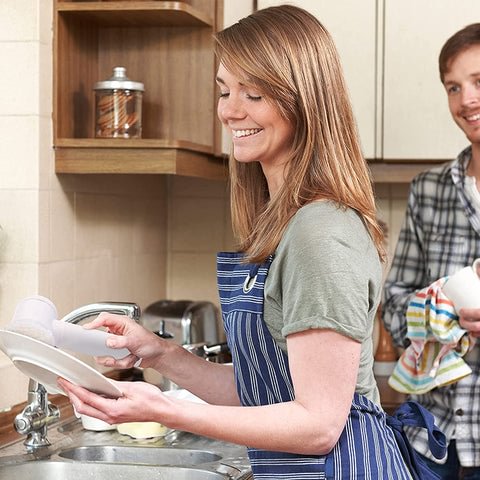 Wireless USB Charging or 4 AA Batteries: Home Cordless Scrubber uses 4 AA batteries (not included). Or 1500mAh lithium battery, which can be charged through the USB interface, without wasting the battery, it can be fully charged for 1.5 hours. Cordless design, easy to clean, can be used for outdoor cleaning.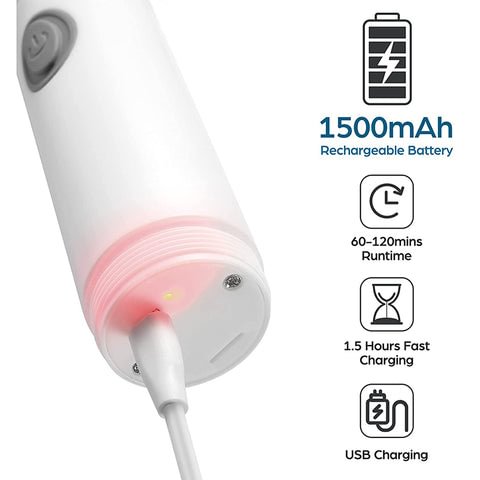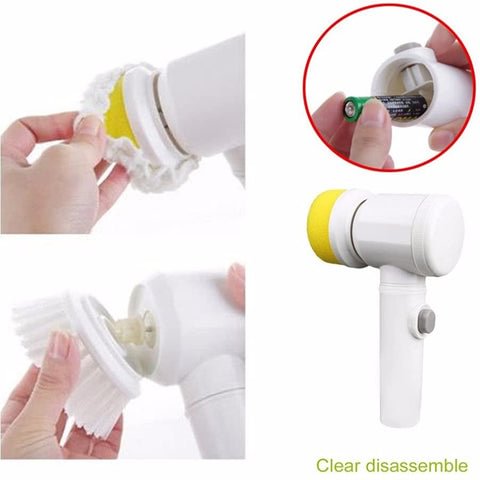 Specifications
Material: ABS
Battery capacity: 1500mAh
Charging time: 4-5 hours
Speed: 300r/min
Package includes:
Magic Cordless Power Scrubber
Four brush heads