Easy to use
Easy to use
,
crush
and
grind
your fruits and vegetables without
any effort
Precise and thorough cutting of food
Unique Design
with small blades that can chop and grind food quickly such as carrots, potatoes etc.
Blades included in the package allow for various shapes (wavy, normal, etc.)
Stainless steel blades
Easy to store, it does not take up any space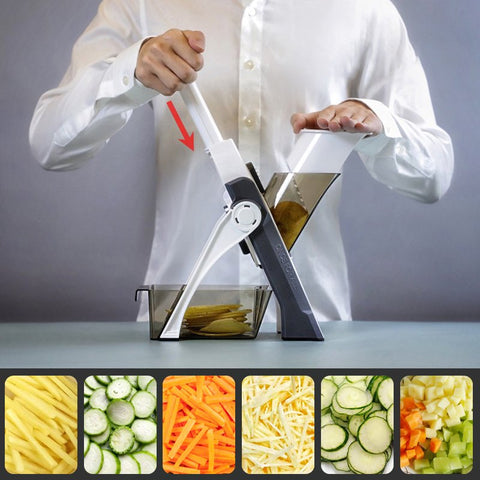 Safety
Safety assured, the design and composition of this product prevents injury
Does not contain any hazardous substances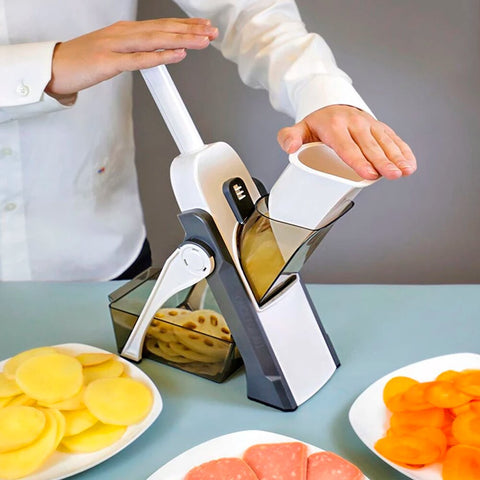 High quality
Mainly made of ABS material , does not contain BPA, non-toxic and tasteless, easy to clean. Does not produce harmful substances, you can rest assured to use.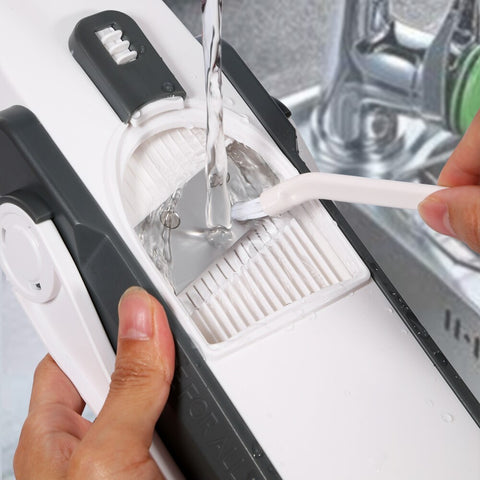 Multifunctional Vegetable Slicer: This mandoline slicer features a hidden blade that makes the slicer more stable and safe to use.
Variety and convenience: The vegetable slicer can change the shape of the slices by changing the length and angle of the blade, which is very versatile and convenient.
EASY TO CLEAN: The compact design folds up for easy storage and cleaning. You can rinse the shredder, dry it, and fold it in a storage bag.
Versatile: This food chopper can be used to cut out different thicknesses of food. You can use it for salads and chips, etc.
PERFECT GIFT: This vegetable cutter is a great gift for a friend. The compact size can save kitchen space, and the powerful and diverse functions make cooking easier.
Material: ABS
Size: 34*23CM