Feature:
1.The lighting flashlight is powered by batteries (not included), which is green, environmentally friendly, economical and safe.
2. Built-in tools, easy operation
Built-in handle, sleeves, bit, knife and other tools, easy to operate and convenient to use
3. Plastic handle design, accord with ergonomics, curved handle design, wear-resistant, non-slip, and can not hold hands
4. Full-body plastic design, so you don't get tired of hand-held
The whole body is made of high-strength engineering plastic, lightweight and portable
5.Easy to use indoor and outdoor
The appearance is stable and generous, the hand feels comfortable, outdoor activities, home use.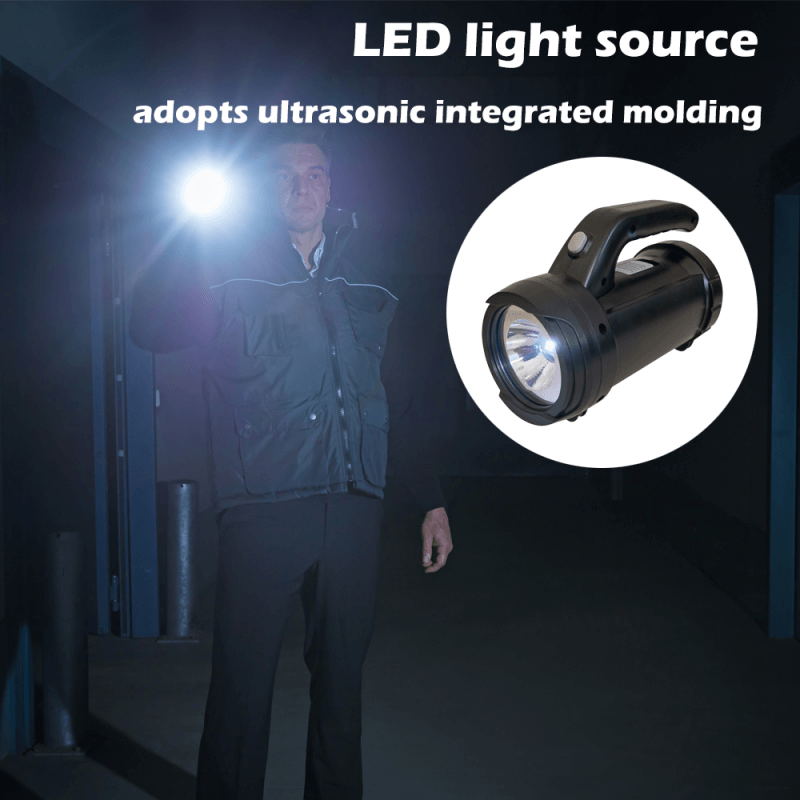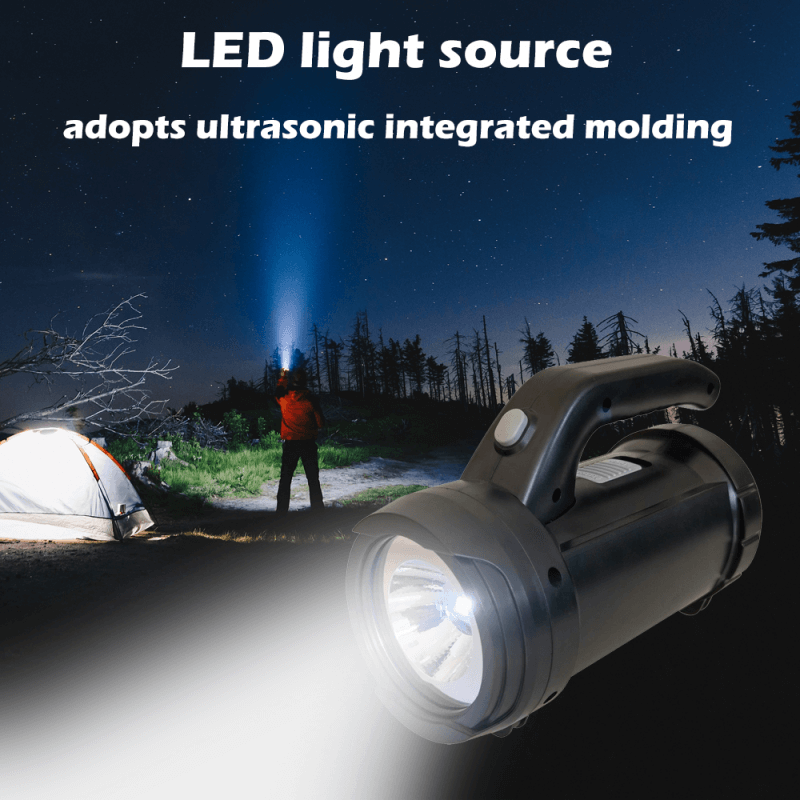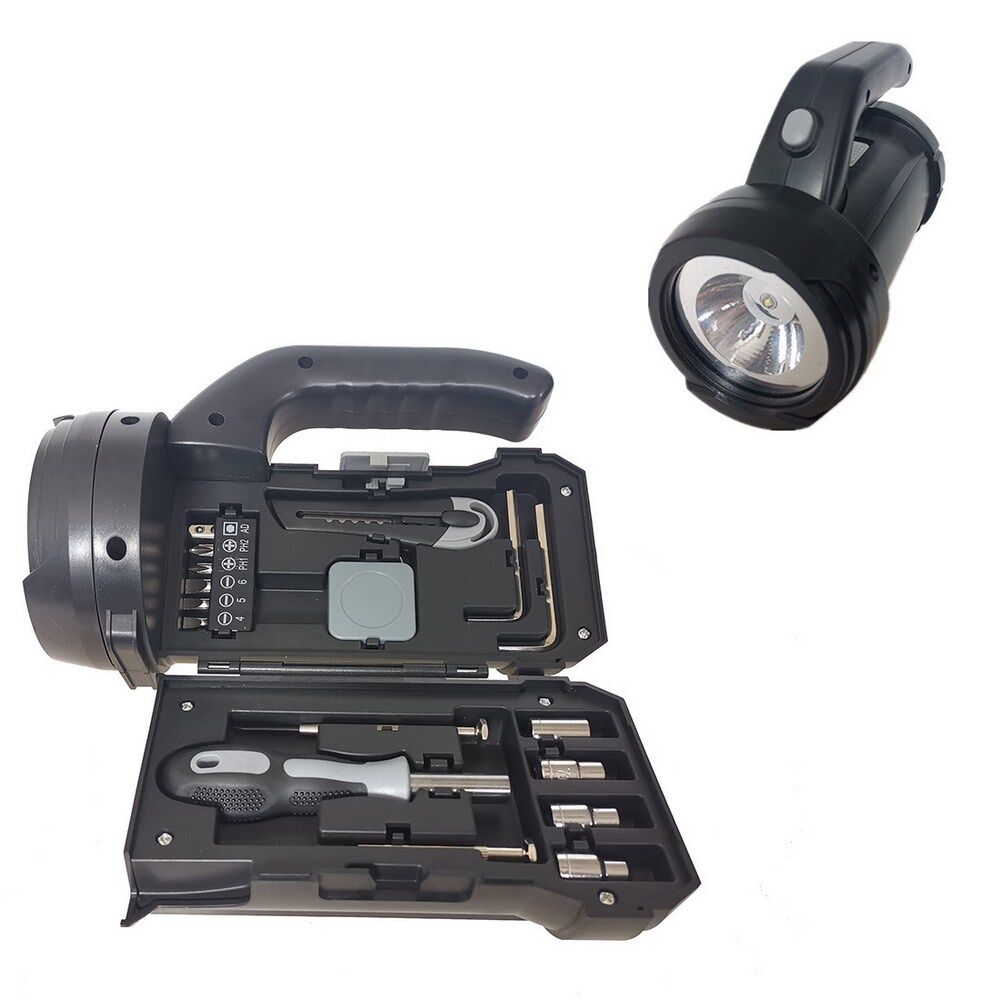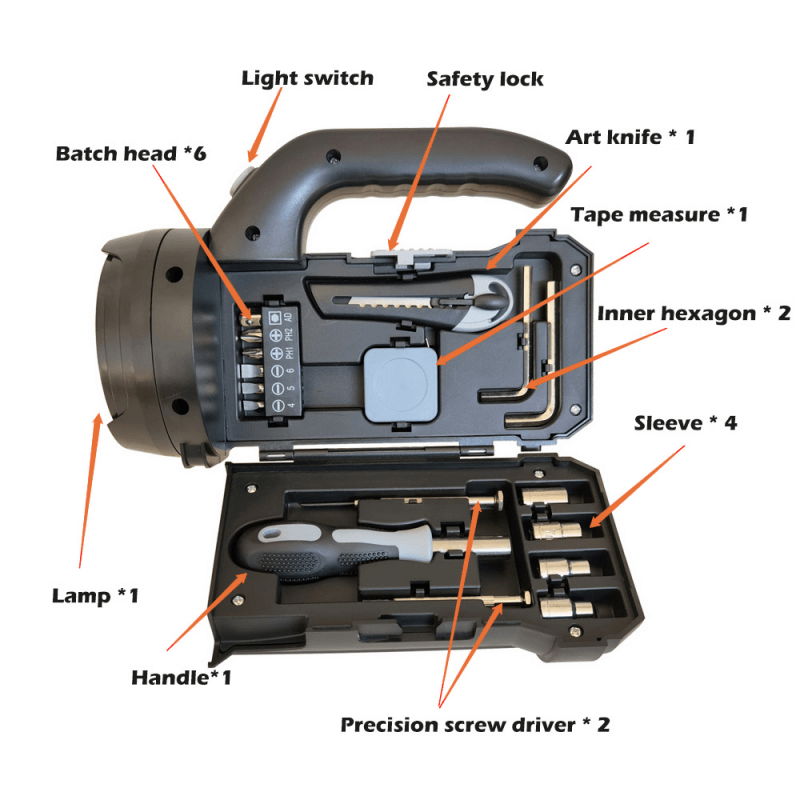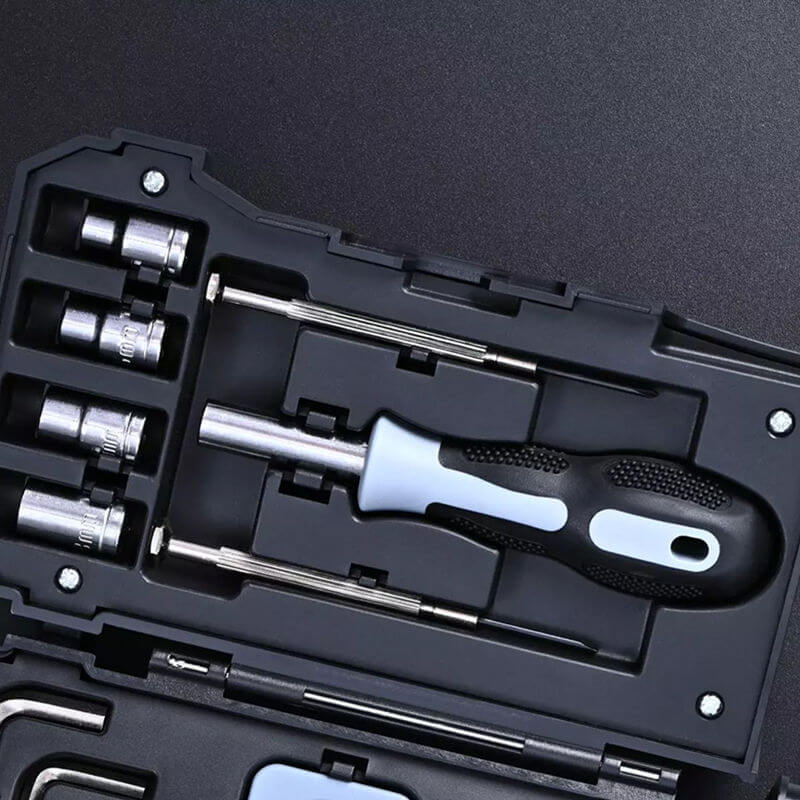 Specification:
Model: RX219 Flashlight Toolbox
Material: ABS, carbon steel
Power supply: 3 "AA" batteries (not included)
Scope of application: home, outdoor, workshop
Size: 20.4X10X14.4CM
Weight: 585 grams
Package specification:
Bulb * 1
Utility knife * 1
Handle * 1
Sleeve * 4
Bit * 6
Tape measure * 1
Hexagon socket * 2
Precision screwdriver * 2